If your Buick Encore has recurring problems that won't go away, it may be considered a lemon.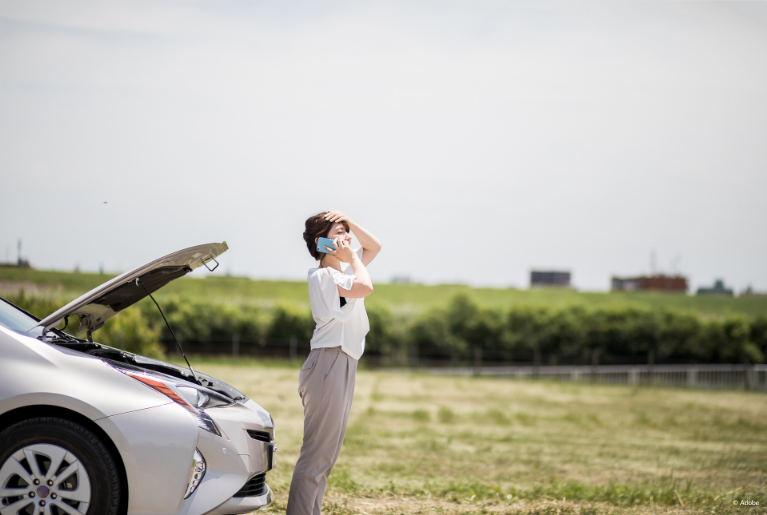 Under the California Lemon Law, a lemon is a vehicle with recurring problems that will not go away, despite a reasonable number of repair attempts by authorized repair facilities. These problems must negatively impact the use, safety or value of your vehicle.
Many owners and lessees of Buick Encore vehicles report problems that do just that. Learn more about common problems that 2013–2019 Buick Encore, owners and lessees report in their vehicles. If one of these problems repeatedly appear in your Buick Encore, you may need to talk to a lemon law attorney about your case.
Engine Problems
If your Check Engine Light illuminates on the dashboard of your Buick Encore, it may be time to investigate your vehicle for engine problems.
If your Buick Encore experiences a lack of acceleration or shows a reduced power warning, it may have inadequate power – a common complaint among Buick Encore drivers. However, those are not the only problems you may face. If you hear a hum from your engine, feel your engine run roughly, or see your oil pressure light flash on your dashboard, your engine may have bigger problems.
The engine in your Buick Encore may stall, stop working or even catch fire.
Brake Problems
Buick Encore owners and lessees have submitted multiple complaints to the National Highway Traffic Safety Administration for recurring brake problems that could compromise their safety.
Some brake problems, such as squealing, shaking, grinding noises or sponginess, may not immediately register as a safety issue. However, some drivers have reported that their brakes may lock up or grab at take-off. Any one of these issues, if left unaddressed, could lead to brake failure.
If these brake problems – or any other vehicle problems – repeatedly occur in your Buick Encore, it may be considered a lemon under the California Lemon Law.
Safety System Problems
If your Airbag Warning Light illuminates on your dashboard, you should check your safety systems.
Your seat belts and airbags are supposed to protect you in a car crash. Faults in these systems will compromise your safety. Some Buick Encore owners and lessees have reported that the airbag sensors do not work properly in their vehicles. When this occurs, the passenger side airbags may not deploy in during car crashes, seriously endangering passengers.
Not only that, some complaints reveal that the seat belts may be faulty. The passengers' seat belts may not lock securely into the buckle, thereby not properly restraining the passengers. Alternatively, the seat belts may not engage in a crash.
Electrical Problems
Functional electrical systems are vital to the use of your Buick Encore. If any part of these systems goes haywire, it can make for frightening malfunctions in your vehicle.
Complaints submitted to NHTSA reveal that some Buick Encore vehicles have problems with their informational screens and back-up cameras, which may point to issues in the electrical systems. However, these complaints reveal that electrical problems in your Buick Encore may include or lead to random shut offs of electrical control displays, rapid draining of the vehicles' batteries and even vehicle shut downs while the vehicle is in motion.
If any of these issues repeatedly appear in your Buick Encore, it may be time to contact a lemon law attorney about your situation.
Contact a California Lemon Law Attorney
If problems persist in your Buick Encore despite multiple repair attempts, your vehicle may be a lemon.
Owners and lessees of "lemons" or defective vehicles are entitled to cash compensation, a vehicle replacement or a lemon law buyback. Knight Law Group has helped thousands of lemon owners and lessees obtain these rewards under the California lemon law with a success rate in excess of 99%.
Don't go through the lemon law process alone. Our experienced lemon law attorneys can provide legal representation at no up-front cost to you. If you want to learn more about the California lemon law or have specific questions about your case, fill out our contact form or call us for a free consultation at 877-222-2222.