Ford is recalling approximately 522,000 Ford Escape and Ford Bronco Sport vehicles after 54 reports of fires, four injuries and 43 legal claims associated with the fires.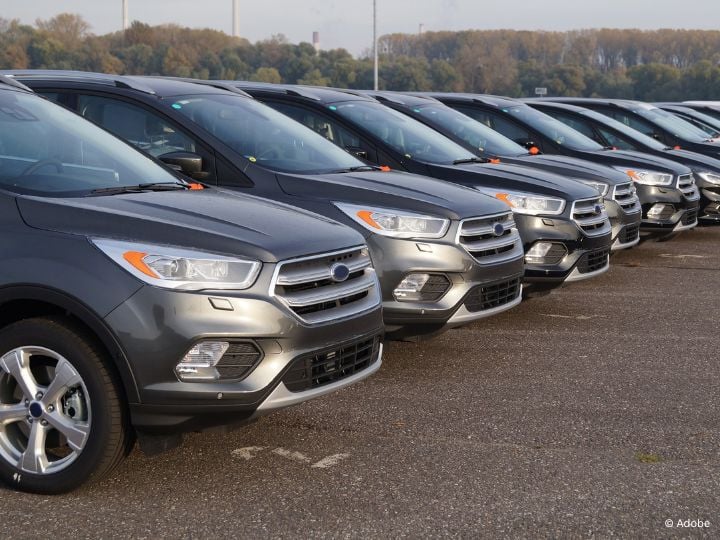 Ford Fuel Injector Recall
The recall affects 2020–2023 Ford Escape and 2021–2023 Ford Bronco Sport vehicles with 3-cylinder 1.5L engines. Recall documents state that a fuel injector could crack, allowing fuel or fuel vapor to leak inside the engine compartment. If the fuel leaks onto a hot ignition source, a fire could start in the engine compartment.
Drivers may notice a fuel odor in or outside the vehicle. If the fuel ignites, drivers may notice smoke or flames coming out of the engine compartment or underbody of the vehicle.
The root cause is still under investigation. According to recall documents, a cracked fuel injector could allow fuel to leak at a rate of 19 liters per hour. This fuel leaks into the cylinder head, which can travel through a drain hole and onto hot surfaces on the exhaust/turbo system, initiating a fire.
---
Ford Engine Fire Complaints
Many owners of 2020–2023 Ford Escape and 2021–2023 Ford Bronco Sport vehicles submitted fire-related complaints to the National Highway Traffic Safety Administration. The complaints below have been edited for grammar and clarity.
2021 Ford Escape, July 11, 2022
"I was driving down the road and the car stated to stall. I noticed white smoke in my rear view mirror. I started to pull over and I got a warning message that said I had zero oil pressure and the engine shut down. I costed off the road into a pull off. When we got out of the car there was a fire in the engine compartment. As we were out in the middle of nowhere it took the local volunteer fire department 25 minutes to respond. In that time the car was a total loss. I did not hit anything in the road and I was drive around 60 mph at the time this started."
2021 Ford Bronco Sport, August 10, 2022
"Within seconds of parking and turning off my vehicle, I heard a loud pop and saw gray smoke billowing out from under the hood of my 2021 Ford Bronco Sport. Within 10 minutes, the entire vehicle was engulfed in flames and destroyed two other vehicles and did additional property damage. The fire investigator stated that the fire started in the lower right front of the engine compartment, but many of the parts were now incinerated including the aluminum wheels that melted into a puddle. No warning lamps or other indicators were present. Insurance representatives are currently inspecting the vehicle."
2022 Ford Bronco Sport, November 2, 2022
"Vehicle with 900 miles on it began smoking and caught fire under the hood for no apparent reason. Vehicle was in new condition. Vehicle is likely a total loss [and the] driver was lucky to escape."
---
Previous Ford Engine Fire Recalls
Many of the vehicles in the Ford fuel injector recall were part of a previous recall involving oil leaks. The previous recall, issued in April, affected 2020–2022 Escape and 2021–2022 Bronco Sport vehicles with 1.5L engines. This recall stated that the engine oil separator housing could crack and allow oil to leak. Dealers were instructed to inspect and replace the oil separator and seals. However, the recall repairs may not have fixed the issue.
When Will I Get A Recall Notice For My Ford?
Ford will mail the fuel injector recall letters starting December 19, 2022. Ford dealers will update the engine control software to include fuel injector leak detection. This detection entails noting when the pressure in the fuel rail drops and providing a warning message. Ford dealers will also install a drain tube so that fuel drains onto the ground, rather than inside the engine compartment.
Source: NHTSA.gov (Recall Report)
---
Knight Law Group is an automotive lemon law firm that exclusively practices in California. If you are a California resident who purchased or leased a defective vehicle from a licensed dealership in California, we may be able to help you get rid of your potential lemon and recover significant cash compensation. Model year restrictions apply: 2016–Present vehicle models only.
However, we cannot help those who reside outside of California or purchased their vehicle outside of California unless they are active duty members of the Armed Forces, nor will we be able to refer those to a lemon law firm in their states. To learn more about the California Lemon Law and your legal rights, visit our California Lemon Law Guide for more information.