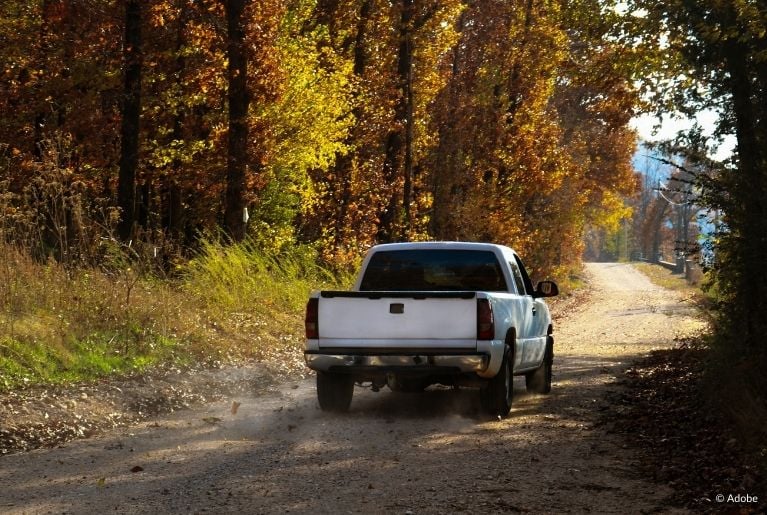 Despite being the top-selling pickup truck in the United States, the Ford F-150 truck is not without its issues. A class action lawsuit filed against Ford Motor Company alleges that 2017 and newer Ford F-150 trucks have recurring problems with their 10-speed transmissions, such as gear slipping, harsh shifting, jerking, acceleration problems, and loss of power.
First introduced in 2017, the 10-speed transmission became standard in 2021 and newer Ford F-150 trucks. Nevertheless, its problems resulted in several complaints being submitted to the National Highway Traffic Safety Administration.
To provide a glimpse into the issues plaguing some Ford F-150 pickup trucks, we have compiled a sample of complaints submitted to NHTSA. Some of these complaints were cited in the class action lawsuit filed against Ford.
Please note that the complaints on the Ford F-150 pickup truck have been edited for grammar and clarity.
2017 Ford F-150
Original problem was transmission slamming into gear and slipping when accelerating. The truck was kept at agency for 21/2 weeks. Service manager told me that Ford instructed him to quit working on it. The problem of slipping still exists and recently the vehicle jumped out of gear when I was merging onto the interstate, I do not feel safe driving this vehicle.
2017 Ford F-150
Traveling down my driveway, coming to a stop and the transmission gets stuck in 3rd gear. It won't downshift into 1st gear so it won't move forward. I put the shifter into reverse and I am able to back up. Put shifter into drive and still stuck in 3rd gear. Back up to my house and park the truck, it's not able to go anywhere. Go into the house, wait a couple of hours, and then try it again, and everything is okay. This has happened to me three other times.
2018 Ford F-150
Since purchasing the truck, the 10-speed automatic transmission doesn't seem to shift smoothly in many gears. It seems to lurch when shifting at often times, and will skip gears when shifting quite frequently. For a new vehicle, it doesn't shift smoothly at all. It's been serviced at an authorized Ford dealer, where they told me the transmission was reprogrammed due to a technical service bulletin, but even since then, it still doesn't shift smoothly. It happens pretty much every day or every time I drive it since it was purchased.
2019 Ford F-150
The Ford 10R80 Transmission is extremely clunky, unsafe, and unreliable. I, among tens of thousands of others have the exact same problems with them and Ford ignores and disregards them and the safety hazards they create. Your form does not allow for multiple instances or dates. This is/has been a consistent issue form the purchase of the vehicle, to the new transmission I now have to put into it under 100k miles.
2019 Ford F-150
My Ford F-150 is a ten-gear truck. For the past several months, my truck gears don't shift, won't stay in gear, and most recently, won't go into gear i.e. I couldn't put my truck in reverse. As I'm driving, I will experience loud bangs and shudders randomly and without warning. My car has 70k miles on it, has not been in an accident, and has been regularly maintained. I took my card to the Ford dealership to address the issue, and I was told it had to do with a computer issue. Whatever they did has made it worse. I know there is a class action lawsuit pending over this very issue […] and my truck is no longer safe to drive, as I fear it will slip into gear and possibly cause an accident.
2020 Ford F-150
2020 F-150 Lariat w/ 10 Speed Transmission – 10,600 miles. Experiencing extremely hard downshifting, erratic rough shifting when in traffic. In normal traffic conditions on the highway, traveling 60mph, the truck downshifted from 8th to 7th, causing an extremely loud bang and jerk. This has begun to be a regular occurrence. These transmissions have serious issues with shifting. Ford needs to find a fix. My over $60,000.00 truck drives rougher than my riding lawnmower.
2020 Ford F-150
Transmission Shift Concern: While driving in town at low speeds and on the highway at posted speeds of 70 or 75 mph, and even at take-off from a complete stop, I am experiencing issues with how my 2020 F-150 10-speed transmission shifts. At times, during all of the above instances, shifting can be very rough and noisy, can be delayed, causing delayed acceleration, and even when I start the truck, I sometimes hear a clunk and the truck may even slightly lurch forward.
**I have had two instances now of my truck hesitating in the middle of a highway at take-off. After the first time, I immediately contacted the dealership. I took the truck only to be told it could not be duplicated.
**When traveling at low speeds in town you feel and audibly hear the transmission shift and sometimes jerk.
**When traveling at highway speeds, especially when on cruise control, and the truck downshifts from 10th to 8th gear, the sound of the shift has become audible and you feel it. At other times, the shift is smooth and functions as I would expect.
**When starting the vehicle, there are times when you hear a clunking sound then the vehicle will slightly move as if it were given a slight push. I have expressed my concern to the dealership where I purchased the truck on more than one occasion. The first time I was told by the service rep that this is normal for the truck. The second time was when the truck stalled at take-off in the middle of the highway. This time I was told to bring the truck in. I was called to pick my truck up the same day and told the issue could not be duplicated. Very few miles were put on the truck for "testing." I wish I had documented them. Today I called again, as the shifting issues are getting worse. I was scheduled for an appointment July 21, 2021, but only after telling them this needed to be checked more thoroughly. I was first dismissed and told this was, again, normal operation.
**No service lights or warnings in the vehicle for this specific issue.
2021 Ford F-150
Transmission is shifting very hard at different times, points, speeds, up shifting and down shifting. It jerks so hard at different times that my wife's neck was sore. The dealer is taking 3 weeks before they will look at it!
2021 Ford F-150
The contact owns a 2021 Ford F-150. The contact stated while driving 40 MPH, the vehicle shuddered and jerked forward. There were no warning lights illuminated. The contact continued driving to his residence. The failure recurred several times. The contact took the vehicle to a local dealer to be diagnosed. The contact was informed that there was a communication error between the gear shifter and the transmission, causing the transmission to not know what gear the vehicle was in. The dealer informed the contact that there was no fix for the failure. The vehicle was not repaired. The manufacturer was not made aware of the failure. The failure mileage was approximately 200.
2021 Ford F-150
Vehicle accelerated while running several times. The transmission knocking when shifting when the transmission warming up in short and long travel. The front brakes comes mad after clean the truck.
If you have recurring problems with your Ford F-150 10-speed transmission, your vehicle may be a lemon. Read more about your California lemon law rights. If you would like more information, complete the form below to request a free consultation.
---
Knight Law Group is an automotive lemon law firm that exclusively practices in California. If you are a California resident who purchased or leased a defective new or used car from a licensed dealership in California, we may be able to help you get rid of your potential lemon and recover significant cash compensation. Model year restrictions apply: 2016–Present vehicle models only.
However, we cannot help those who reside outside of California or purchased their vehicle outside of California unless they are active duty members of the Armed Forces, nor will we be able to refer those to a lemon law firm in their states. To learn more about the California Lemon Law and your legal rights, visit our General California Lemon Law Guide and Guide For Used Car Lemon Law for more information.