A Ford class action lawsuit alleges that 2017–2019 Ford Fiesta and 2017–2018 Ford Focus cars are equipped with defective DPS6 PowerShift dual-clutch transmissions.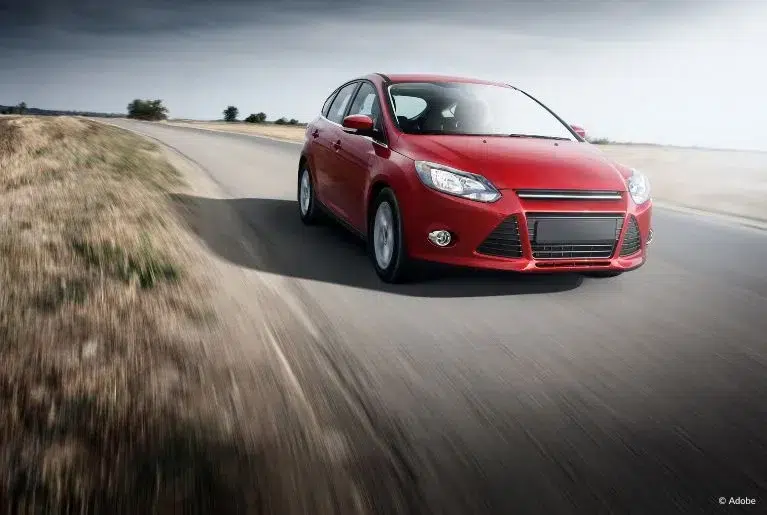 These 2017–2019 Ford Fiesta and 2017–2018 Ford Focus cars with PowerShift transmissions allegedly experience jerking, slipping, bucking, sudden and/or delayed acceleration, delays in downshifts and, ultimately, transmission failures.
The Fiesta and Focus cars allegedly lurch even when drivers hit the brakes. Sudden lurching or loss of propulsion could put drivers or passengers at an increased risk of a collision.
Ford Focus and Ford Fiesta owners have submitted multiple complaints to the National Highway Traffic Safety Administration.
These complaints were submitted to NHTSA before the class action lawsuit for 2017—2019 Focus Fiesta and 2017—2018 Ford Focus cars was filed.
2017 Ford Focus
The transmission in this car has burned a clutch up at 30k miles and replaced by Ford after having to twist their leg to do it. 10k miles later, it was slipping again. Currently it is at 70k miles and the clutch is going out again. Ford refuses to take responsibility for this faulty transmission since it is a 2017 model and not included in the class action suit for the model just a year prior, although it is the same transmission. The slipping, stalling and jerking is a danger when pulling out into traffic and I hope it does not cause me to get in an accident and have to sue them for even more than I need to sue them for now for selling me faulty unsafe junk that doesn't last and puts my family's life at risk.
2018 Ford Fiesta
While driving, the automatic transmission shutters when going into second gear and stalls before accelerating. Sometimes, the car won't start and it's not related to the battery or the starter. It also had a purge valve replacement three months after purchase. A few months later, I had to replace it again. This time it wasn't under warranty. I purchased this car brand new in 2018 and it had all these issues in 2018, and October of 2019 is when the transmission began to shutter.
The class action lawsuit was brought forth by the same attorneys as the lawsuit including 2011–2016 Ford Fiesta and 2012–2016 Ford Focus with the same transmissions and defects. The previous lawsuit has already been brought to settlement, but not all Fiesta and Focus owners experiencing problems got a cut of the final payout.
The alleged defect lies in the dry clutch system, which causes the clutches to overheat, fail and damage other transmission components. Ford engineers who worked on previous model year Ford Focus and Ford Fiestas said the dry clutch idea should have been killed, calling the concept a "mechanical catastrophe." The transmission was allegedly rushed to market despite problems since its inception.
The lawsuit alleges that defects also arise from the improper programming in the transmission control module, which controls the automatic shifting of the PowerShift transmission.
Ford allegedly doesn't know how to fix the transmissions, only offers temporary repairs, and often claims the problems are just "normal driving conditions." Replacements for transmission components do nothing to solve the problem, as they are also allegedly defective. Some Ford drivers have been made to wait up to six months for these replacement parts.
Source: CarComplaints.com