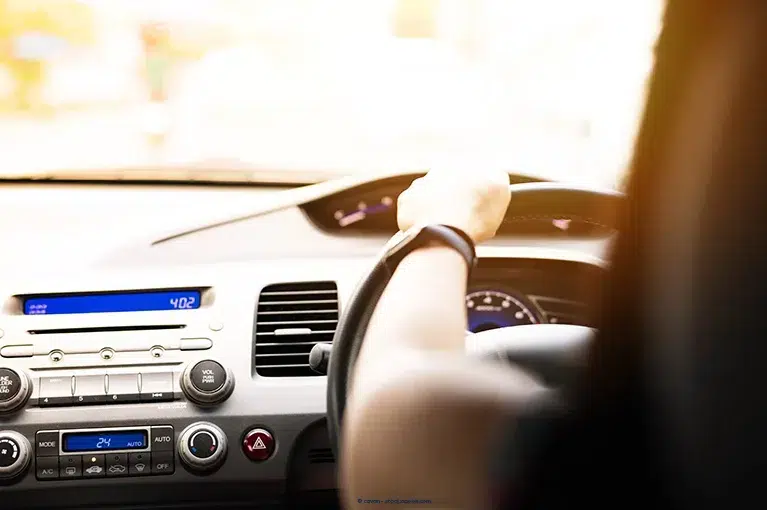 A class action lawsuit claims that 2016–2019 Honda Accord cars are equipped with faulty systems that, while intended to keep drivers and passengers safe, may contain defects that can put passengers and surrounding vehicles in danger.
These Honda Accord cars come equipped with a technology suite called Honda Sensing, which has driver assistive systems intended to increase safety on the road. These systems include lane keeping, steering inputs, adaptive cruise control and automatic braking. The last system, called the Collision Mitigation Braking System (CMBS), is supposed to alert the driver of obstacles in front of the vehicle and, if needed, depress the brakes to avoid a frontal crash.
However, the CMBS allegedly gives drivers false alarms and randomly triggers the brakes, even when no obstacles are in front of the vehicles.
The lawsuit alleges that Honda knew about this problem since at least 2015. Honda has since been on the receiving end of numerous consumer complaints, some of which are cited in the lawsuit. Some of the complaints have been shown here, with some revisions and edits for clarity.
2016 Honda Accord
Submitted November 12, 2017:
My husband was driving, I was in the passenger seat on a clear day, with full visibility. There was a car several car lengths ahead of us turning right. It cleared the way without us needing to brake. We were traveling about 40 mph at around 2pm. Our vehicle thought there was still a hazard in the road. We have a sensing package in the vehicle, which caused our car to come to a full and complete stop, engaging the seat belts as well. We have full video evidence of the incident from a third party dash cam. We were almost hit from behind.
We took the vehicle to the dealership thinking there was something wrong with it. It was returned, saying that the car worked as intended. Having been in the vehicle at the time, I disagree, and I am now extremely afraid to drive my car.
2016 Honda Accord
Submitted September 2, 2018:
When traveling down a road straight about 45 mph, the automatic braking system flashed "brake" on the cluster, and then the car came to a stop when there was nothing in front of me that I could see. The car has 16,000 miles on it and this has never happened before. The car behind me had enough room to stop in time. I took it to the dealer and they could not find anything wrong but a dirty camera code set.
2018 Honda Accord
Submitted March 21, 2018:
Three times, during the first 1,500 miles, the Collision Mitigation Braking System has failed, disabling that feature and adaptive cruise control, displaying a large diagnostic on the electronic dashboard and telling me to see my dealer. In all cases, I was driving in normal traffic on Northern California freeways at cruising speed. The first two failures occurred during daytime, and the third at night. The weather in all cases was normal (no rain, snow, mud, …).
When I visited the dealer after the first two occurrences (when the car is turned off and then back on the condition clears), the dealer found no diagnostic codes or other problems. Then, the problem occurred a third time. The dealer and Honda corporate say they have no idea how to fix it because of the absence of diagnostic codes.
2018 Honda Accord
Submitted August 17, 2018:
On three separate occasions, the car has seen a shadow on the ground and slammed on brakes then releasing for no reason. There were no other vehicles around me on each occasion. I thought the car was stopping on a yellow light on the first incident, but was told by the service manager that it doesn't do that. This is a very dangerous issue that needs to be addressed. I asked the service manager to disable it, but was told he can't do that […] because this is an added feature.
2018 Honda Accord
September 5, 2018:
I have gotten the warning on my dash stating "collision mitigation braking system problem. See dealer" several times per week since putting about 1,200 miles on the car (Feb 2018). Since seeing this warning, my car will slam on the brakes at random (during highway and city driving) as if it detected a vehicle in front of me, but there was no vehicle present. I have taken the car to the dealer several times and have gotten no solution. I have also called Honda North America and filed a complaint, and still have gotten nowhere. This issue could easily cause an accident and I have spoken with other owners having the same problem and even someone who has been rear-ended because of this.
2018 Honda Accord
Submitted October 23, 2018:
Automatic emergency braking took my car from 60mph to 0mph on a highway. Luckily, no one was behind me (it was 6am) or I could have been rear-ended. I could not accelerate or control the car at this point and came to a complete stop. This is the second time this has happened in the last month. This turns a touted safety feature into a hazardous feature. I am planning on a dealer visit this Friday.
2019 Honda Accord
Submitted February 1, 2019:
On a number of occasions, both on the highway and driving in town, the adaptive collision control system has signaled "brake" while abruptly applying the brakes, even though there was no obstruction anywhere near the front or sides of my vehicle, in one case nearly causing the vehicle behind me to collide with my vehicle.
---
Knight Law Group is an automotive lemon law firm that exclusively practices in California. If you are a California resident who purchased or leased a defective vehicle from a licensed dealership in California, we may be able to help you get rid of your potential lemon and recover significant cash compensation. Model year restrictions apply: 2015 or newer vehicle models.
However, we cannot help those who reside outside of California or purchased their vehicle outside of California unless they are active duty members of the Armed Forces, nor will we be able to refer those to a lemon law firm in their states. To learn more about the California Lemon Law and your legal rights, visit our California Lemon Law Guide for more information.