After witnessing her Honda Odyssey shudder, jerk, bang into gear and lose power, a driver decided to replace her faulty vehicle and join a class action case.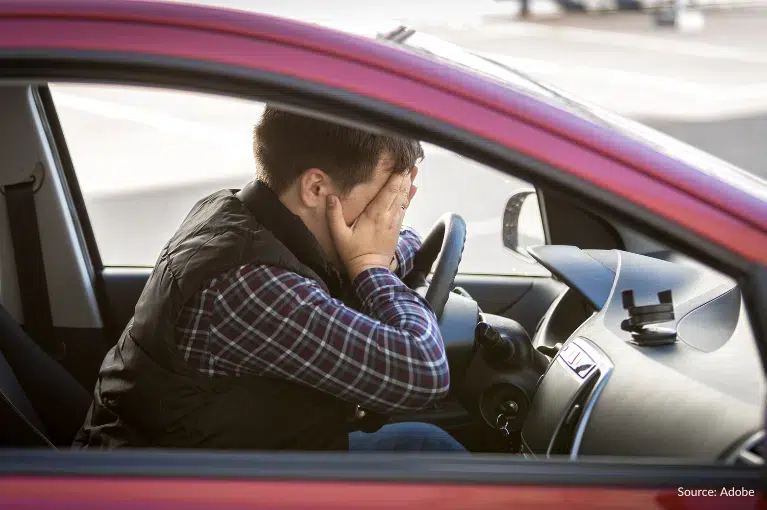 The class action case filed against Honda alleges that 2018–2019 Honda Odyssey vehicles experience sudden, random shaking thanks to faulty ZF 9HP transmissions. As a result, these drivers experience problems accelerating from a stop, merging into traffic, driving uphill and changing gears while driving at slow speeds.
The driver claims she took her vehicle to the dealership twice, but her vehicle never got fixed. This mirrors the claims many other drivers have made in complaints submitted to the National Highway Traffic Safety Administration – namely, that dealerships failed to fix the repeated shaking, jerking, surging and clunking, or hard "downshifting."
In one complaint posted on odyclub.com, an owner of a 2019 Honda Odyssey reports that the vehicle jerks once it reaches 25 miles per hour.
Dealer mechanics couldn't replicate the hard shifting problem that the driver reported, and simply claimed the vehicle was "operating as normal."
In a complaint submitted to NHTSA, a 2018 Honda Odyssey owner from Michigan reports that the vehicle has rough shifting when accelerating and decelerating in stop-and-go traffic.
Meanwhile, another owner from Oregon reports hard shifting, knocking and other problems, and "it took them 13 months of a continuous cycle of going into the Honda certified shop for them to believe us."
One of the most frightening instances found in these complaints was a case of a 2019 Honda Odyssey launching into traffic. The owner, based in Indiana, reported that when accelerating from a stop, the transmission would hesitate, then engage, causing the vehicle to lurch forward.
Transmission problems are no joke, posing multiple safety issues and costing owners and lessees thousands of dollars in repairs and replacements. If you experience these problems and are a member of a class action case certified to proceed, you may need to opt out if you want to file an individual California lemon law case.
If you have questions regarding transmission problems and your California lemon law rights, fill out our contact form or contact us at 877-222-2222.
---
Knight Law Group is an automotive lemon law firm that exclusively practices in California. If you are a California resident who purchased or leased a defective vehicle from a licensed dealership in California, we may be able to help you get rid of your potential lemon and recover significant cash compensation. Model year restrictions apply: 2015 or newer vehicle models only.
However, we cannot help those who reside outside of California or purchased their vehicle outside of California unless they are active duty members of the Armed Forces, nor will we be able to refer those to a lemon law firm in their states. To learn more about the California Lemon Law and your legal rights, visit our California Lemon Law Guide for more information.