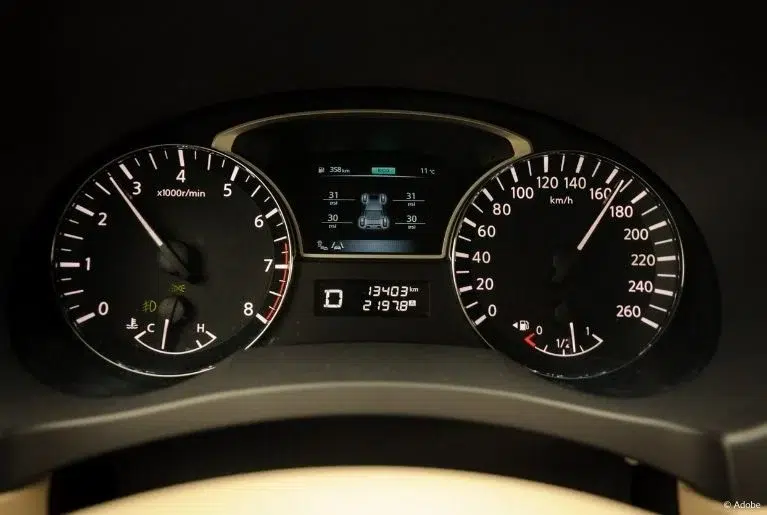 If you're in the market for a Nissan Altima, you should know that Nissan CVT transmission issues are among the worst problems facing this particular car model. Owners and lessees of Nissan Altima vehicles have reported several recurring problems with the CVT transmissions, including lurching, acceleration issues, vehicle overheating and premature transmission failure.
Recurring Nissan CVT transmission problems have prompted class action lawsuits across several models and model years.
Issues with Nissan Altima cars of previous model years prompted Nissan to extend the 2007–2010 Nissan Altima's powertrain warranty for up to 10 years or 120,000 miles.
A class action lawsuit representing owners and lessees of 2013–2016 Nissan Altima cars has since reached settlement. However, 2017–2021 Nissan Altima cars still face recurring safety issues with its CVT transmissions, with some consumers calling for a recall on these vehicles.
To provide a glimpse into the issues plaguing the Nissan Altima CVT transmission, we have compiled a sample of complaints submitted to the National Highway Traffic Safety Administration. Please note that the complaints on the Nissan Altima transmission have been edited for grammar and clarity.
2017 Nissan Altima: Shaking and Shuddering
The transmission, without any advance issue or problem, began to shimmy and shake the entire car. The car slowed down to less than 10 mph while jerking forcefully. The car is and was serviced regularly at Nissan in Murfreesboro Tennessee. There was no warning. Nissan was called and they picked up car on roll back. They said the transmission failed. This was at a mileage of less than 100,000. The actual mileage was 93,404. […] This happened in traffic and is a definite safety issue. Nissan should not be permitted to continue building and selling these faulty CVT transmissions, continuing to put our lives in jeopardy and financially devastating us.
2017 Nissan Altima SR: Power Issues
My 2017 Nissan Altima SR is again experiencing a delay when accelerating from a stop. It revs up to about 3,500-4,000 rpm's for a couple of seconds, no matter how far down the pedal is. It only gets up to about 20 mph, though. Then, it will finally go. There is no Check Engine Light and no codes. If I turn the car off, it's like it resets and has more power afterwards. This happened 14 months ago as well. I had to service the transmission […] Not even 18,000 miles later, it is doing it again.
2017 Nissan Altima: Delayed Acceleration
When attempting to accelerate rapidly, the vehicle has long delay. Even with the pedal pressed all the way down, there is an intermittent delay at a full stop. When taking off, the vehicle has a 5 second delay, there is a gurgling sound coming from transmission during idle. RPMs rev way higher than they should when accelerating, jerking from transmission when at a slow acceleration through parking lots and such. Delayed acceleration also caused me to almost have a wreck. I pulled out into traffic at a slow roll because vehicle wouldn't go and then the vehicle took off at full speed.
2017 Nissan Altima: CVT Transmission Jerking
The CVT transmission is jerking, stalling, shuddering, and hesitating while driving. The car only has 65,000 miles. This issue has been happening randomly for about a week. I do not feel comfortable driving in the car anymore because I feel that this malfunction can eventually cause an accident.
2018 Nissan Altima: CVT Transmission Failure
According to a Nissan dealership, my 2018 Nissan Altima CVT failed. They were able to determine the failed CVT with a diagnosis code of P17F0. I have 73,694 miles on my car and my warranty ended at 60,000 miles.
In previous model years of the Nissan Altima, there were recalls on CVT transmissions for the Nissan Altima. Nissan stated that, being that my car is out of warranty, the only thing they can do is give me 50% goodwill because my VIN number is different from the other Nissan Altimas that had a failed CVT.
[…] I honestly would not recommend such an unsafe vehicle to anyone who is interested in purchasing a Nissan Altima. My car is fairly new and I'm having CVT issues. My car literally stopped in the middle of the road and would not accelerate because of a mechanically failing CVT. I highly recommend that Nissan recall any vehicles that have CVT issues especially since it's been a repeating cycle. I hope this doesn't go unnoticed.
2018 Nissan Altima: RPM Revving
The contact stated that when the vehicle was started and shifted to drive, the vehicle hesitated and then lunged forward while the RPM's revved up. The contact also stated that the failure recurred approximately 10 times. The vehicle was taken to [a Nissan dealership] where the transmission control module software was updated. The vehicle was not repaired. […] The approximate failure mileage was 14,209.
2018 Nissan Altima: Loss Of Power
The contact stated that while driving approximately 50 MPH, the vehicle suddenly lost motive power without warning. The contact coasted to the side of the road and was unable to restart the vehicle. The vehicle was towed to the dealer who diagnosed that the transmission failed and needed to be repaired. The vehicle had not been repaired. The manufacturer was made aware of the failure and opened a case. The approximate failure mileage was 69,000.
2018 Nissan Altima: Transmission Failure
The CVT transmission failed while in transport. It put my family at risk while being stranded on busy highway. There were no warning lights or indication of issues, except the vehicle stopped performing effectively. The dealer acknowledged issues in this and other models and had transmission repaired at my cost. The vehicle was diagnosed by the dealer and, using OBD, they found transmission failure codes.
2019 Nissan Altima: Malfunctioning CVT Transmission
The transmission failed/malfunctioned. It's available for inspection upon request. My safety and the safety of others was put at risk when the vehicle stalled at a traffic light or in the middle of traffic. I took the vehicle to Autozone to be scanned, and they confirmed it was the transmission. The vehicle has not been inspected by the dealer yet because I would have to paid between $200-350 to have the vehicle towed to the dealership where the vehicle was purchased, which is two hours away. The local dealership charges $130 to diagnosis my vehicle. There were no warning lamps or messages prior to the failure. The CVT message appeared on my dashboard after the vehicle stalled and would not accelerate more than 5 miles or would not move at all upon acceleration of the gas. In addition to the current transmission issue, I have also had the brake light switch adjusted twice. The failure of the brake light switch drained the vehicle battery resulting in having the battery replaced as well.
2020 Nissan Altima: Transmission Problems
Consumer writes in regards to transmission failure. The consumer stated the vehicle would lunge forward. The dealer could not duplicate the failure.
If you have recurring problems with your Nissan Altima's CVT transmission, your vehicle may be a lemon. However, Nissan Altimas are not the only Nissan vehicle model experiencing these recurring problems. Read more about common Nissan CVT transmission problems and your California lemon law rights. If you would like more information, complete the form below to request a free consultation.
---
Knight Law Group is an automotive lemon law firm that exclusively practices in California. If you are a California resident who purchased or leased a defective new or used car from a licensed dealership in California, we may be able to help you get rid of your potential lemon and recover significant cash compensation. Model year restrictions apply: 2016–Present vehicle models only.
However, we cannot help those who reside outside of California or purchased their vehicle outside of California unless they are active duty members of the Armed Forces, nor will we be able to refer those to a lemon law firm in their states. To learn more about the California Lemon Law and your legal rights, visit our General California Lemon Law Guide and Guide For Used Car Lemon Law for more information.