Nissan's CVT transmissions have garnered several consumer complaints and class action lawsuits for recurring safety issues.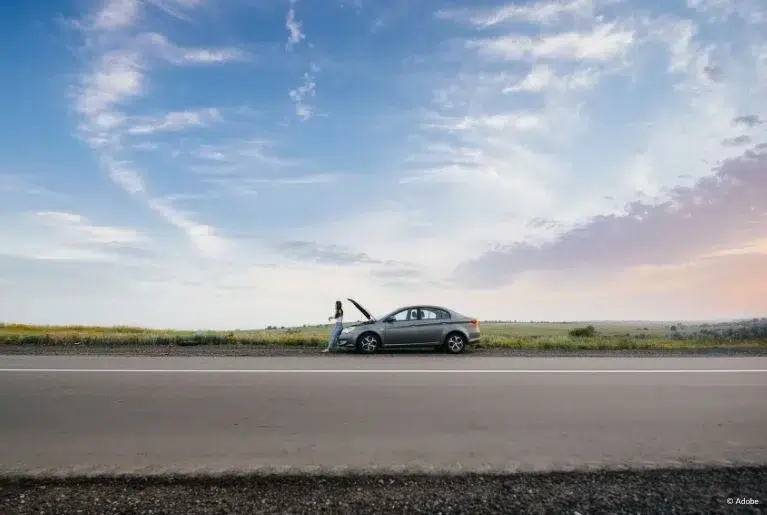 As a result, Nissan has had to extend warranties and offer cash compensation for many Nissan owners, and it still faces other lawsuits alleging similar issues in newer models.
While other Nissan models, such as Altima, Sentra and Rogue, became known for their CVT transmission issues, drivers of Nissan Maxima cars have reported several recurring CVT transmission problems. These CVT issues include lurching, acceleration issues, vehicle overheating and premature transmission failure.
To provide a glimpse into the issues plaguing the Nissan Maxima CVT transmission, we have compiled a sample of complaints submitted to the National Highway Traffic Safety Administration. Please note that the complaints on the Nissan Maxima transmission have been edited for grammar and clarity.
2016 Nissan Maxima SL
My 2016 Maxima SL has a faulty CVT transmission. It shakes, stutters and has no power on acceleration. It is a safety concern because I could easily pull out into traffic and my car will not accelerate. The problem has been confirmed by a Nissan dealership. It has been inspected. There are no warning lights or any dashboard indications that something is faulty.
2016 Nissan Maxima
Four times while I was driving, the accelerator was unresponsive. Then, the car completely died while driving. The problem is definitely a safety issue due to engine and accelerator stopping while driving. We took it to a dealer, who originally thought it was the battery and replaced it. That did not solve the problem. Then, a Nissan dealer received a code that it's the CVT transmission.
Nissan has had this issue with many of their cars and had a class action suit brought against them. I spoke with Nissan Corp about extending warranty and repairing the CVT transmission, which is an expensive repair. They refuse. The car is extremely unsafe to drive since it may not accelerate and then completely die at any time.
2016 Nissan Maxima
I purchased a 2016 Nissan Maxima at 57,000. The vehicle had undergone proper servicing and was in great shape. At 62,000 miles, the transmission failed and the car would not drive. While heading home from work, I felt my entire vehicle begin to shake. The vehicle would not accelerate when I stepped on the gas and there was a 10-second delay before it began to move, afterwards, it immediately jolted and vibrated rigorously.
I decided to proceed with caution and pull my vehicle over before it caused me to get into an accident. When put into drive or reverse with the brake released the car would not move. When the accelerator was depressed, the RPMs would flutter but the car would not move. I first thought that Nissan's notorious CVT problem had plagued my vehicle. I made an appointment to get my transmission inspected at [a Nissan dealership] and I had contacted Nissan North America's consumer affairs department.
After dropping the vehicle off […], Nissan's consumers affairs department got back to me within 48 hours and informed me that Nissan had no interest in rectifying the situation because there was no recall and it was 'outside of the warranty period.' the company must be waiting for the first death to occur similar to the Takata incident.
If this situation were to occur while I was on the highway, it could have resulted in the injury of others and myself. Nissan technicians determined that the Xtronic CVT had a complete failure and needed to be replaced because they could not be repaired. The repair cost is well over $4,000.
2016 Nissan Maxima
My Maxima is only 4 years old and it started jumping and hesitating while driving. The Nissan repair shop said that my transmission is bad and it looks like 'glitter' inside. They have to replace it.
Apparently, Nissan has a class action lawsuit against them because of these CVT transmissions. They are not acknowledging the problem with the Maximas because they said it is not happening as often as in the smaller cars.
My car is a little bit out of warranty so they still made me pay a portion of the transmission even though they knew it would break. It's not right. They should be covering a 4-year-old car's transmission going bad in full when they know about the problems.
2017 Nissan Maxima
After numerous visits to the Nissan dealership without getting answers and clearly explaining that my car is experiencing CVT judder and vibrations. I have been experiencing the vibrations as told to Nissan for a while, but I don't think they wanted to replace my CVT transmission, since it was still under warranty, so I was told the noise and vibrations were normal CVT chatter. I am now past my extended warranty and the judder and vibrations have only gotten worse. The 2017 Maxima needs to be added to the voluntary service bulletins (like the 2016) due to all the complaints it is currently already receiving.
My Maxima now has 112,000 miles, but I have been seeing the symptoms since around 70,000-80,000 miles to only be told time and time again its normal, with a possible $3,700 transmission bill awaiting me for a car that has only been driven on the highway less than 3 years. Nissan has shown that their CVT transmissions are extremely unreliable.
If you have recurring problems with your Nissan Maxima's CVT transmission, your vehicle may be a lemon. However, Nissan Maximas are not the only Nissan vehicle model experiencing these recurring problems. Read more about common Nissan CVT transmission problems and your California lemon law rights. If you would like more information, complete the form below to request a free consultation.
---
Knight Law Group is an automotive lemon law firm that exclusively practices in California. If you are a California resident who purchased or leased a defective new or used car from a licensed dealership in California, we may be able to help you get rid of your potential lemon and recover significant cash compensation. Model year restrictions apply: 2016–Present vehicle models only.
However, we cannot help those who reside outside of California or purchased their vehicle outside of California unless they are active duty members of the Armed Forces, nor will we be able to refer those to a lemon law firm in their states. To learn more about the California Lemon Law and your legal rights, visit our General California Lemon Law Guide and Guide For Used Car Lemon Law for more information.