General Motors is recalling 2021 Chevrolet Express and GMC Savana vans with 6.6-L gasoline engines because short circuits could cause them to burst into flames.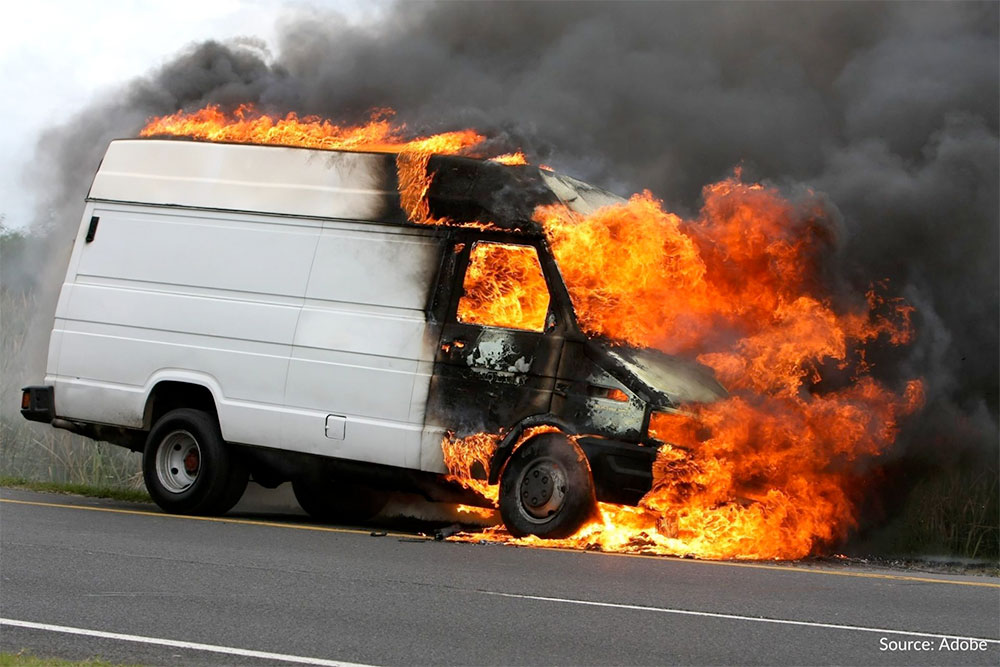 According to the automaker, electrical short circuits may occur when the positive battery cable terminal contacts a fuse block assembly post, draining the batteries. At least four van fires were reported as of March 1.
General Motors learned about the problem in December 2020, when it found issues with a 2021 Chevy Express van's dead battery. The automaker issued a technical service bulletin a few weeks later, which told dealers to trim anti-rotation tabs on the cables for affected vehicles.
When the van batteries drain, drivers may see low-voltage warnings on the dashboard.
The recall is expected to begin May 3, 2021. Dealerships will take off portions of the anti-rotation tabs on the positive battery cable terminals and, if needed, replace the battery cables. In the meantime, owners of affected vehicles are instructed to park outside.
Source: CarComplaints.com