Roger Kirnos
Managing Partner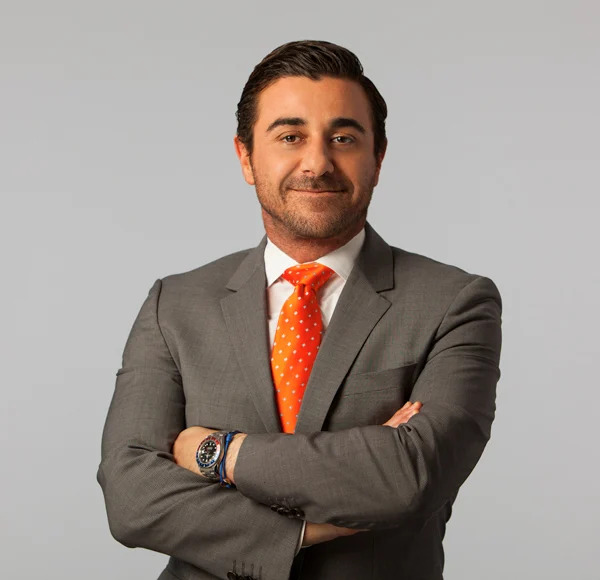 Roger Kirnos is the managing partner at Lemon Law Help by Knight Law Group. He works in the firm's Los Angeles office, where he represents clients throughout California.
Mr. Kirnos graduated from Southwestern University School of Law in the Top 10% of his class with cum laude honors and received several academic based scholarships including the Dean's Merit Award. While in law school, Mr. Kirnos and his team reached the semi-finals at the August A. Rendigs, Jr. National Products Liability Moot Court Competition. He served as President of the Federalist Society for Law & Public Policy and Vice President of the Business Law Society. Mr. Kirnos received the CALI Excellence Award for Real Estate Transactions. He received a certificate for completing the Alternative Dispute Resolution program in Hong Kong and Beijing through Pepperdine Law School's esteemed Strauss Institute for Dispute Resolution. Mr. Kirnos was a judicial extern for then-Chief Judge Alexander Kozinski of the Ninth Circuit Court of Appeals and thereafter served as a judicial extern to Judge F. Gary Klausner of the United States District Court, Central District of California. He also holds a B.A. in Economics with a minor in English from the University of California at Los Angeles, where he graduated with Provost Honors. Mr. Kirnos also studied economics at the University of Westminster in London, England.
Mr. Kirnos has been prosecuting consumers' claims under the Song-Beverly Act, and other consumer statutes such as the Consumer Legal Remedies Act ("CLRA) and the Automobile Sales Finance Act ("ASFA"), since 2013. He joined Lemon Law Help by Knight Law Group in 2017 as a Partner at the firm. His professional focus has been to protect consumers from large-scale abuses by automobile manufacturers. He has taken to verdict over 30 consumer-protection cases and was one of the trial attorneys on the team that won a record verdict of $8.2M against Ford Motor Company, besting previous jury verdicts of $7.6M, $2.8M, and $1.6M. Three of these verdicts were in the Top 50 of all verdicts in California in the year they were rendered according to Top Verdicts, and were the #1, #2 and #5 top verdicts in the area of "Consumer Fraud, Deceptive Trade Practices, False Advertising, Fraudulent Concealment, Lemon Law" that year. Mr. Kirnos has been directly involved in the briefing of more than 20 appeals, whether as appellant or respondent. He is admitted to practice in each of the United States District Courts in California. In addition to litigating individual cases, Mr. Kirnos has been the lead attorney for our clients in multiple federal Multi-District Litigation and state Judicial Counsel Coordinated Proceedings.
Mr. Kirnos has been a presenter at conferences for the National Association of Consumer Affairs discussing topics including automotive fraud generally and best practices for pursuing and calculating damages to maximize consumers' recoveries against vehicle manufacturers. He has also presented a Continuing Legal Education course addressing recent and upcoming changes in the area of the Song-Beverly Act and other consumers statutes such as the Consumer Legal Remedies Act by educating attorneys about recent appellate rulings and upcoming appellate issues to be decided. Mr. Kirnos is also actively involved with non-profit groups such as Consumers for Auto Reliability and Safety as well as professional organizations such as Consumer Attorneys of California where he sits on the organization's PAC Board. He has also been voted by his peers as a Super Lawyer Rising Star each year since 2018. Mr. Kirnos is a member of the Los Angeles County Bar Association and Beverly Hills Bar Association.
Back to Team Page