Honda's Earth Dream engine defects allegedly cause oil dilution, engine stalling, premature wear and tear and engine failure allegedly occur in 2018–2021 Honda Accord vehicles, according to a class action lawsuit.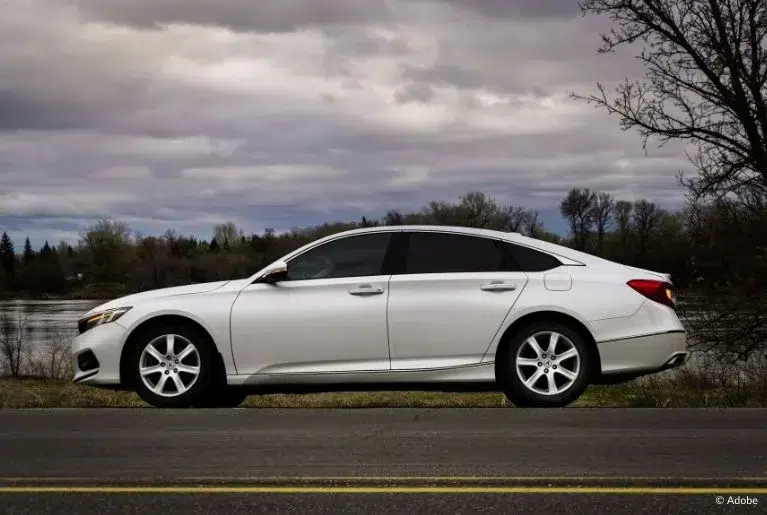 The Earth Dreams 1.5L direct injection engines experience a build-up of fuel in the oiling system, diluting the oil and causing wear and tear on the engine.
The complaint cites multiple reports that owners of 2018–2021 Honda Accord owners have submitted to the National Highway Traffic Safety Administration. However, we are also featuring reports pulled from NHTSA's complaint database directly.
These Honda Accord owners commonly report engine oil smelling of fuel, an odor of gasoline lingering inside the vehicle and the Earth Dreams engine stalling. To highlight these issues, we have compiled some of these complaints below.
Please note that the complaints on Honda Accord Earth Dreams engine problems have been edited for grammar and clarity.
2018 Honda Accord
The car had a strong smell of fuel in cabin when starting on various occasions. The car also temporarily stalled and lost power when coming to a corner turning and also three times when coming off the freeway. The car was always warmed up and in California during the warm weather. Dealer noted fuel smell in oil and increased oil level. Had oil changed and was told a fix was coming soon. Took car in to dealer months later for a recall, a BCM recall and again I told them that the oil smelled of fuel after 500 miles since oil change. Waiting for manager to call me back with update on fix. It is a 2018 Honda Accord 1.5 Liter Turbo. 26,000 miles on motor. I bought the car from the dealer in January 2020.
2018 Honda Accord
2018 Honda Accord sedan 2.0 Turbo Sport. 47,000 miles on odometer. Fuel is mixing with engine oil under normal driving conditions. Currently 5k into last oil change and there is a strong odor of gasoline present on the engine oil dipstick, along with an odor of gasoline inside the vehicle, especially when the defroster or heat is turned on.
2018 Honda Accord
The vehicle has developed excessive gas/oil smell halfway through the oil change cycle even when the maintenance minder shows 70% oil life. […] Oil dilution has begun occurring even when provided enough time to warm up.
2018 Honda Accord
On 3 separate occasions, my Honda Accord 1.5T has lost power while driving in traffic. All of the warning lights came on, and I could not go over 10 mph. Fortunately, I was able to turn onto a side street each time. I turned off the engine and after a few minutes restarted…only once was I able to regain power and drive home with normal power. My car went to the dealership each time, and they have told me they cannot duplicate the issue. And now, the dealership has had my vehicle for almost 2 months. The service agent said he has never seen anything like it […] Honda dealership and Honda Corporate has no solutions, other than just live with it. A car slowing down in heavy traffic or on the expressway is a major accident waiting to happen, and Honda doesn't seem to care.
2020 Honda Accord
Had [the] oil change service manager said [the] tech changing oil noticed a strong smell of gasoline in oil. Manager said, "You have gas in your oil."
If you have recurring problems with your Honda Accord's Earth Dream engine, your vehicle may be a lemon. Oil dilution, premature wear and tear and engine stalling can all affect your Honda Accord's use, safety or value. If these problems won't go away, despite a reasonable number of repair attempts being made on your vehicle, contact a California Lemon Law firm for a free consultation.
---
Knight Law Group is an automotive lemon law firm that exclusively practices in California. If you are a California resident who purchased or leased a defective vehicle from a licensed dealership in California, we may be able to help you get rid of your potential lemon and recover significant cash compensation. Model year restrictions apply: 2015–Present vehicle models only.
However, we cannot help those who reside outside of California or purchased their vehicle outside of California unless they are active duty members of the Armed Forces, nor will we be able to refer those to a lemon law firm in their states. To learn more about the California Lemon Law and your legal rights, visit our California Lemon Law Guide for more information.