Honda's 9-speed transmission was first released in 2014 in response to increasing fuel economy standards. However, these ZF 9HP automatic transmissions were hit with harsh criticism the following year, and a new class action lawsuit alleges a good reason: the 9-speed transmission has a defect that causes gear shifting problems that make Honda vehicles unsafe to drive.
If your Honda vehicle has a 9-speed automatic transmission and is plagued with problems, your vehicle may be defective. Consult with an attorney if your auto manufacturer has been unresponsive to your reports of recurring Honda vehicle problems.
Table of Contents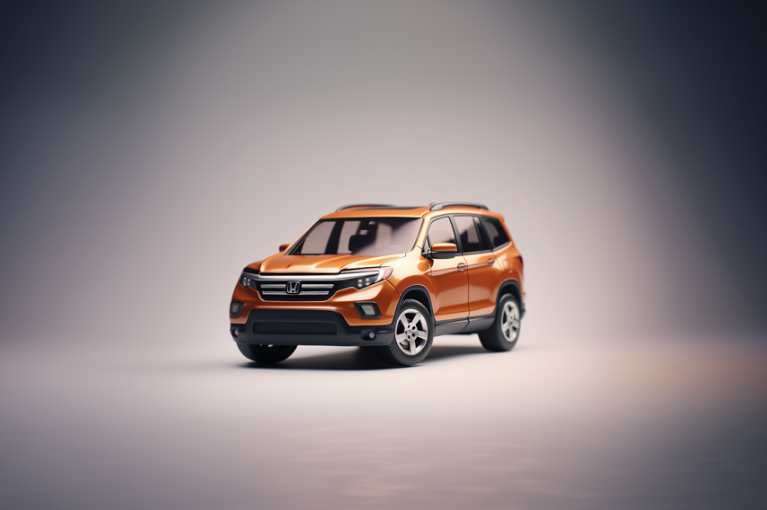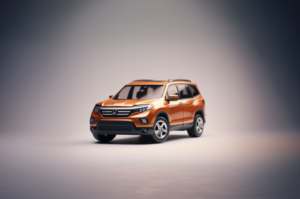 What is the 9 speed transmission?
The ZF 9HP automatic transmission is a 9-speed automatic transmission model manufactured by ZF Friedrichshafen. This 9-speed transmission has a 9.8 gear ratio spread, which in theory allows for shorter shifts between gears, allowing for greater fuel-efficiency. Instead of the usual clutch pack, this 9-speed automatic transmission uses "dog clutches" typically seen in manual transmissions. However, the transmission engages with these dog clutches using computer software commands from an electronic control unit.
Honda allegedly marketed the 9-speed automatic transmission as having better performance and fuel economy than the previous 6-speed automatic transmissions, while being as easy to use as a traditional automatic transmission. However, a class action lawsuit alleges that these 9-speed transmissions have software defects that affect the transmission's performance.
What are the Honda transmission problems?
Hondas equipped with the 9-speed automatic transmission may experience rough, delayed or sudden shifting, failure to shift, grinding noises during shifting, harsh engagement of gears, delayed acceleration, sudden or harsh acceleration or deceleration, and/or a sudden loss of power. Honda owners may notice the illumination of the Malfunction Indicator Light.
As a result, Honda drivers may be unable to change lanes safely, make turns, merge into traffic or accelerate from a stop.
What year Hondas have these transmission problems?
The 9-speed automatic transmission problems appear in 2016–2022 Honda Pilot, 2018–2019 Honda Odyssey, 2019–Present Honda Passport and 2020–Present Honda Ridgeline vehicles.
The class action complaint includes "all current and former owners or lessees who purchased or leased any Honda vehicle equipped with a 9-speed automatic transmission." This is not the first time we have seen Honda Pilot and Honda Odyssey transmission problems.
What causes the Honda 9-speed automatic transmission problems?
According to the lawsuit, the 9 speed automatic transmission problems are caused by a miscalibration of software that controls the transmission, the Transmission Control Module (TCM) and the Powertrain Control Module (PCM).
The Transmission Control Module (which controls the functioning of the transmission) and the Engine Control Module (which controls systems of the engine) receive data from sensors. The Powertrain Control Module controls the interaction between these two systems.
Due to a miscalibration of the software, the TCM and PCM allegedly becomes "unduly sensitive to variations in signals" that come from the sensors sending them data. This causes an abnormal torque calculation, which results in an incorrect throttle response when the transmission shifts gears. In other words, gear shifting and other functions are mistimed.
Honda drivers allegedly experience this as harsh shifting, delayed shifts, unexpected shifts and other gear shifting problems.
What can I do if my Honda has repeated transmission problems?
If your Honda vehicle is plagued with transmission problems, go to your dealership or auto repair facility and report your concerns to the technician. Your concerns should be documented in your work order, or "repair order" that you receive at the end of your repair visit. This document should also contain your vehicle information, the work performed on your vehicle and the cost of repairs (or if it was covered by your warranty). If you have already brought your Honda vehicle for repair visits, gather the repair orders associated with those visits.
Consult a Honda Lemon Law Attorney
If these repair visits occurred during the warranty period and your vehicle still experiences transmission problems, your Honda may be a lemon. Get a free consultation from an attorney experienced in Honda Lemon Law. If you have a 2016–2022 Honda Pilot, 2018–2019 Honda Odyssey, 2019–Present Honda Passport or 2020–Present Honda Ridgeline vehicle, you may already be included in a class action lawsuit. To retain your individual right to sue, you will need to opt out of one or more class action lawsuits before certain deadlines.
Our lemon law attorneys can help you get cash compensation, a vehicle replacement, or a lemon law buyback (a refund for your vehicle minus a mileage-based offset). To better understand what you might get back for your Honda lemon, read our Lemon Law Buyback Calculation guide. You will not pay anything out of pocket for our lemon law help. We only get paid if you win; the auto manufacturer has to pay our attorneys' fees and costs. To get a free consultation with a lemon law attorney, call us at 877-222-2222.
---
Lemon Law Help by Knight Law Group is an automotive lemon law firm that exclusively practices in California. If you are a California resident who purchased or leased a defective vehicle from a licensed dealership in California, we may be able to help you get rid of your potential lemon and recover significant cash compensation. Model year restrictions apply: 2016–Present vehicle models only.
However, we cannot help those who reside outside of California or purchased their vehicle outside of California unless they are active duty members of the Armed Forces, nor will we be able to refer those to a lemon law firm in their states.
To learn more about the California Lemon Law and your legal rights, visit our guides on the California Lemon Law and Used Car Lemon Law for more information.