Owners of 2020–2021 Nissan Titan and Nissan Frontier vehicles have reported poor shifting, hesitation, jerking and lurching because of an alleged defect in Nissan's 9-speed automatic transmission.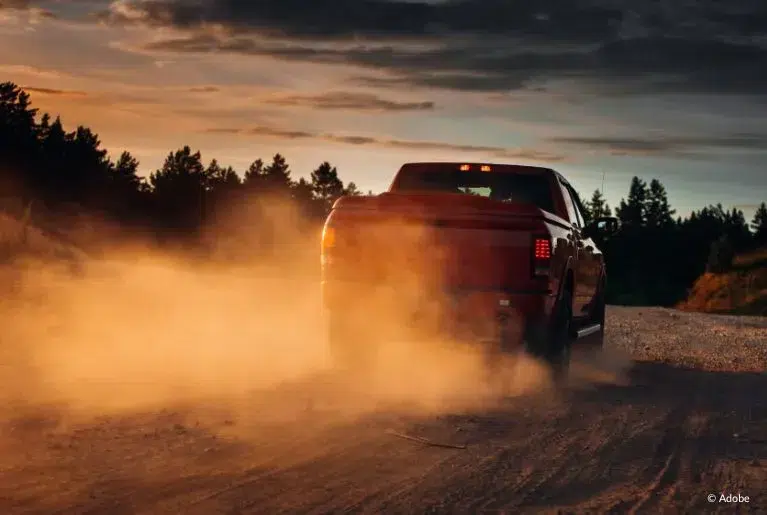 According to a class action lawsuit, Nissan allegedly knew about the defects in the 9-speed transmission, but failed to fix the issue in several Nissan Titan and Frontier vehicles.
Nissan Titan and Nissan Frontier owners have submitted complaints to the National Highway Traffic Safety Administration regarding the 9-speed transmission problems.
Some of these complaints were cited in the class action lawsuit, while others were pulled directly from NHTSA's database. Please note that Nissan transmission complaints have been edited for grammar and clarity.
2020 Nissan Frontier
The contact owns a 2020 Nissan Frontier. The contact stated that while driving at an undisclosed speed, the transmission shifted into NEUTRAL and the vehicle lost motive power. The check engine and transmission warning lights were illuminated. The vehicle was taken to the dealer and diagnosed with code P0729 (Gear 6 Incorrect Ratio). The dealer performed technical service bulletin NTB 21-086, Transmission Control Module (TCM) software update; however, the failure recurred with the engine revving while shifting gears. The vehicle was not repaired. The manufacturer was not made aware of the failure. The failure mileage was 6,784.
2021 Nissan Titan
The truck is prone to harsh transmission shifting. It is abrupt and harsh enough when coming to a stop to create a safety issue. If one is not hard on the brakes at the time, the truck will lurch forward with the last downshifts, with the potential to strike pedestrians or the car in front. My Titan has about 800 miles, and this behavior has been going on since I bought it recently. I will list today's date below since a date is required.
2021 Nissan Titan
2021 Nissan Titan is having major transmission problems jerking when downshifting. This has become a serious issue when try to maintain speed. I have taking [sic] the vehicle to the dealership to which I am told, "Nissan is fully aware of the issue and is working on a fix." This has been ongoing for close to a year.
2021 Nissan Titan
Purchased vehicle with 2,000 miles on it. Vehicle shifts very rough. When the transmission downshifts to stop it will bump or lurch [sic] forward. If you are not expecting it, the truck will go forward. There is a lot of lag while accelerating. Dealer looked over vehicle and worked with Nissan to check several things. The dealer techs all noticed the problem. They compared it to a new one and the [sic] new one did the same thing. It is a little frustrating because it acts like a damaged worn out transmission although the vehicle has very little miles and is babied.
2021 Nissan Titan
Transmission issue: *Taking off from a complete stop at a traffic light or stop sign the truck is sluggish unless I give it about 1/4 throttle then it takes off slow it feels like it's not in 1st gear. This is dangerous if trying to avoid incoming traffic while turning on a busy intersection. *There's occasions at a stop the truck surges forward by itself. *While driving and trying to pass a vehicle the transmission downshifted normal, then it shifts up then down again. *When shifting from park to drive the transmission clunks. *When slowing down the downshift is harsh. I have taken to the dealership 2 times. Their response: "It's the nature of the transmission."
Knight Law Group, LLP has received numerous reports of 2020–2021 Nissan Titan and 2020–2021 Nissan Frontier drivers experiencing rough shifting, hesitation and other problems with Nissan's 9-speed automatic transmission. If you would like to opt out of one or more class action lawsuits and pursue an individual lemon law claim, call us at 877-222-2222 for a free consultation.
---
Knight Law Group is an automotive lemon law firm that exclusively practices in California. If you are a California resident who purchased or leased a defective vehicle from a licensed dealership in California, we may be able to help you get rid of your potential lemon and recover significant cash compensation. Model year restrictions apply: 2015–Present vehicle models only.
However, we cannot help those who reside outside of California or purchased their vehicle outside of California unless they are active duty members of the Armed Forces, nor will we be able to refer those to a lemon law firm in their states. To learn more about the California Lemon Law and your legal rights, visit our California Lemon Law Guide for more information.