A Honda transmission lawsuit alleges that 2018–2019 Honda Odyssey minivans experience gear shifting and acceleration problems due to defective 9-speed transmissions.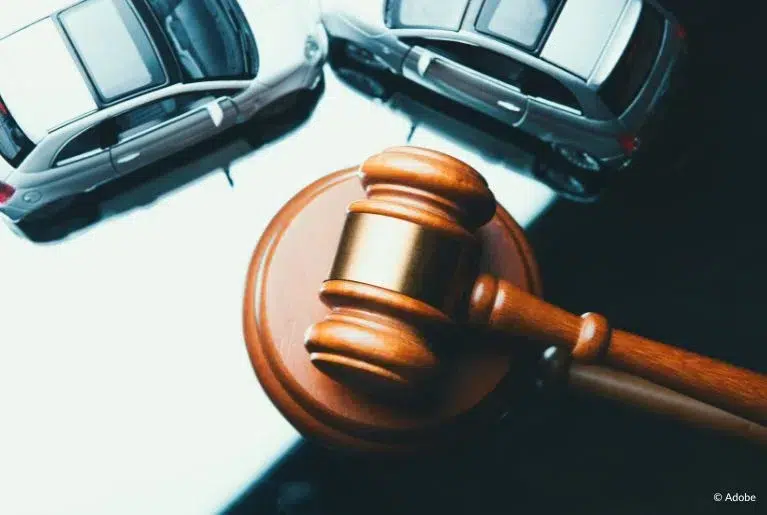 The ZF 9HP automatic transmission was first installed in Honda vehicles in 2014 to increase fuel economy and comply with tightening federal guidelines. Honda's 9-speed automatic transmission was marketed as having better performance and fuel economy, while being as easy to use as a traditional automatic transmission. A former president of Honda called the transmission "instinctively responsive," "firmly planted" and "incredibly nimble."
The 9.8 ratio spread is supposed to allow for shorter shifts between gears, contributing to greater fuel efficiency. The 9-speed transmission also has dog-clutches, an element borrowed from a manual transmission. However, the ZF 9HP automatic transmission engages the dog clutches via computer software commands.
These characteristics of the 9-speed automatic transmission should properly accelerate, decelerate and stop in response to the driver's input. However, 2018–2019 Honda Odysseys with these transmissions allegedly experience rough shifting, delayed shifting, delayed acceleration, harsh engagement of gears, grinding or other loud noises during shifting, sudden or harsh acceleration and deceleration and a sudden loss of power.
As a result, drivers allegedly have difficulty changing lanes, making turns, merging into traffic and accelerating from stops in a safe manner.
These plaintiffs brought the class action lawsuit forward:
Ronda Ann Browning – 2019 Honda Odyssey. Her vehicle experienced defects within the first few months and continued to do so until she traded it in at a loss.
Elaunah Petrusko – 2019 Honda Odyssey. Her Honda Odyssey experienced defects within the first few months. The dealership falsely told her nothing was wrong with the vehicle, yet admitted to receiving similar complaints about transmissions in Honda Odysseys.
Divina and Brian Pappas – 2018 Honda Odyssey. Her vehicle experienced defects within a day of purchase. Despite receiving repairs, the Honda Odyssey still experiences rough shifting, hesitation and imminent stalling.
Kali and Eric Wescott – 2019 Honda Odyssey. The Wescotts complained to the dealership three times regarding their vehicle's defects. Despite this, the transmission problems were not permanently fixed.
Tony Boatwright – 2019 Honda Odyssey. Boatwright returned the vehicle to the dealership just three months after purchase due to the recurring defects. He contacted Honda's customer service hotline to report the defect and was told that the faulty transmission was working as expected. The transmission problems were not permanently fixed.
Chuen Yong – 2019 Honda Odyssey. Yong experienced transmission defects just two weeks after purchasing the vehicle. When he took his Odyssey to the dealership, he was told his problems were "normal characteristics" of the transmission. During subsequent visits to the dealership, he did not receive any repairs.
Daniel Pina – 2019 Honda Odyssey. When he first took his vehicle to the dealership for repairs, the dealership refused to record his complaints regarding his transmission. During subsequent repair visits, the dealership did not perform any repairs on the vehicle.
Honda allegedly knew about the defects. However, instead of repairing the affected vehicles, Honda allegedly offered software updates and other work to mask the defects, which inevitably resurfaced. This same transmission displayed similar defects in 2014 Jeep Cherokees and other FCA vehicles and was included in other class action lawsuits.
Not all Honda and Acura vehicles with this transmission are included in this class action lawsuit. Currently, the following vehicles are equipped with the 9-speed transmission:
2016–2020 Acura MDX (non-hybrid)
2018–2022 Honda Passport
2015–2020 Acura TLX (76 models)
2018–2019 Honda Odyssey*
2016–2022 Honda Pilot**
*Only certain models have this transmission
**Optional Transmission in 2016–2020 model years
If you would like to opt out of one or more class action lawsuits and pursue an individual lemon law claim, call us at 877-222-2222 for a free consultation.
---
Knight Law Group is an automotive lemon law firm that exclusively practices in California. If you are a California resident who purchased or leased a defective vehicle from a licensed dealership in California, we may be able to help you get rid of your potential lemon and recover significant cash compensation. Model year restrictions apply: 2015–Present vehicle models only.
However, we cannot help those who reside outside of California or purchased their vehicle outside of California unless they are active duty members of the Armed Forces, nor will we be able to refer those to a lemon law firm in their states. To learn more about the California Lemon Law and your legal rights, visit our California Lemon Law Guide for more information.