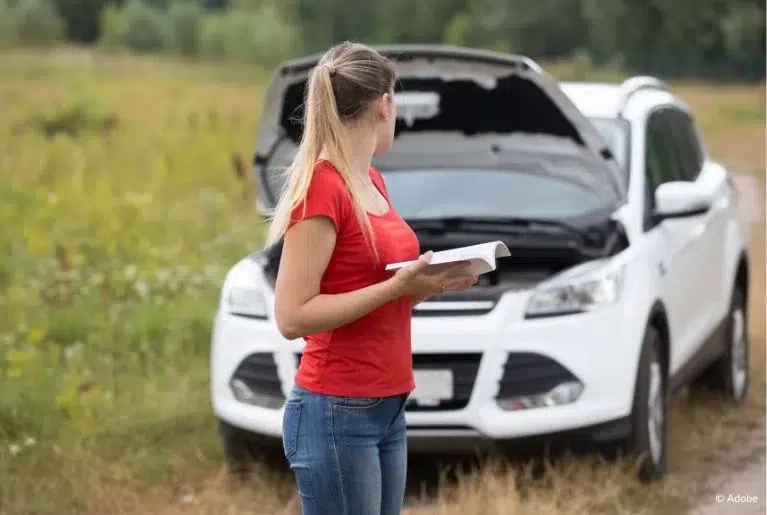 The Honda Pilot is among the most popular Honda model sold in the United States. However, Honda Pilot and other Honda vehicles have been included in class action lawsuits alleging that its transmissions experience recurring defects, such as violent shaking, acceleration problems, stalling, lurching, gear shifting issues and transmission failure.
Some owners of the affected Honda vehicles have reported learning their vehicles have bad torque converters, and that some have felt their torque converter clutches lock up.
To provide a glimpse into the issues plaguing some Honda Pilot SUVs, we have compiled a sample of complaints submitted to the National Highway Traffic Safety Administration.
Please note that the complaints on the Honda Pilot SUV have been edited for grammar and clarity.
2015 Honda Pilot
Train vehicle in motion from start up. Engine/transmission sounds as though it should shift, but it does not make smooth shift from 1 gear to next. Vehicle has vibration as result of transmission not making a shift up to next gear.
2015 Honda Pilot
At about 55,000 miles, my Pilot started jerking/hesitating at all speeds, any road, usually after shifting gears both up and down. Now I bought it in February 2017, certified pre-owned, so all recommended scheduled maintenance should have been performed. So, I took it in for diagnosis and the dealer said the transmission fluid needed to be flushed 3 times!!! Since I needed a vehicle to drive to work, I couldn't argue and got the service done. After reading of other languages with similar issues with the jerking/stutter/hesitation, I decided to file this complaint.
2016 Honda Pilot
For the last couple of months, the transmission has had gears slipping out of gear and takes a few seconds to find the gear to accelerate up to speed. I've taken it to the dealer twice to address the issue but it's still causing an issue.
2017 Honda Pilot
Auto dashboard warning lights started and remained flashing. Transmission would not upshift – slipped into neutral – surged and jerked when up shifting. This experience was repeated after pulling off the highway and attempting to reenter traffic. This was a dangerous experience as it occurred on a high speed Interstate. I took the auto to the dealer BUT they were not able to reproduce the problem and their diagnostics check could not find a problem.
2017 Honda Pilot
After coming to a stop or slowing down to a very low speed, when I reaccelerate to build speed, the transmission stalls and then jerks into gear while in eco-mode. At times, this is almost causing a collision. I reported this to the dealership almost a month after my purchase and 4 more times after the first report and each time they had no resolution except the last time to do a transmission flush which I had to pay for. In some of suggestions and questions, it appears that the dealership knows that there's an issue.
2018 Honda Pilot
The contact owns a 2018 Honda Pilot. The contact stated that while driving at an undisclosed speed, the vehicle hesitated to accelerate and then lunged forward. The contact sustained whiplash from the vehicle lunging forward abruptly. The vehicle was taken to an independent mechanic, but the independent mechanic could not duplicate the failure. The dealer was made aware of the failure. The vehicle was not repaired. The manufacturer was made aware of the failure and referred the contact to file a complaint with NHTSA. The failure mileage was approximately 43,000.
2018 Honda Pilot
My transmission is having problems. During acceleration, the car will jolt forward, also when using the brakes. The dealer did recognize the problem but said it is not covered by warranty and that transmission needed to be flushed… which was going to cost $500. He said had it been flushed before they may cover it, yet Honda doesn't recommend a flush before 45,000 per my owner's manual. Very dangerous… could cause an accident with speed going up and down at a moment's notice without you doing it.
2018 Honda Pilot
When accelerating gradually on the 2018 Honda Pilot Touring AWD from complete stop, the car jerks hard after the car starts moving – probably from 1st to 2nd gear. The car is in automatic drive mode.
The 2018 Honda Pilot Touring AWD turns off engine unexpectedly. When slowing down to traffic, sometimes the car turns off the engine. This is especially bad when on an uphill and in heavy traffic, causing panic. The sudden engine stops also happen occasionally when stopping to shift to reverse into my garage- this causes a dangerous situation as cars are coming and can get into T-bone collision.
2019 Honda Pilot
The transmission has slipped now twice while driving. Once on the highway and again yesterday after turning right onto a busy narrow road. The navigation system and screen display has blacked out and become non-functional while driving at least 6-7 times (no radio, navigation, or anything functions when this occurs). The car has had to be turned off in order reset the screen and function again. It is not possible to turn off the car when driving on a highway or narrow country road. Lastly, the car has braked unnecessarily on several occasions despite adjusting the settings to not be overly sensitive. Once it came to a complete stop unnecessarily, thankfully no one was behind me. It has started breaking unnecessarily while driving on a highway and on a country road when no vehicles or anything were around. These situations have been scary and unsettling.
If you have recurring problems with your Honda Pilot transmission, your vehicle may be a lemon. Read more about common Honda transmission problems and your California lemon law rights. If you would like more information, complete the form below to request a free consultation.
---
Knight Law Group is an automotive lemon law firm that exclusively practices in California. If you are a California resident who purchased or leased a defective vehicle from a licensed dealership in California, we may be able to help you get rid of your potential lemon and recover significant cash compensation. Model year restrictions apply: 2015–Present vehicle models only.
However, we cannot help those who reside outside of California or purchased their vehicle outside of California unless they are active duty members of the Armed Forces, nor will we be able to refer those to a lemon law firm in their states. To learn more about the California Lemon Law and your legal rights, visit our California Lemon Law Guide for more information.