Nissan Sentra cars are being recalled because their brake light switches may be contaminated with grease and malfunction.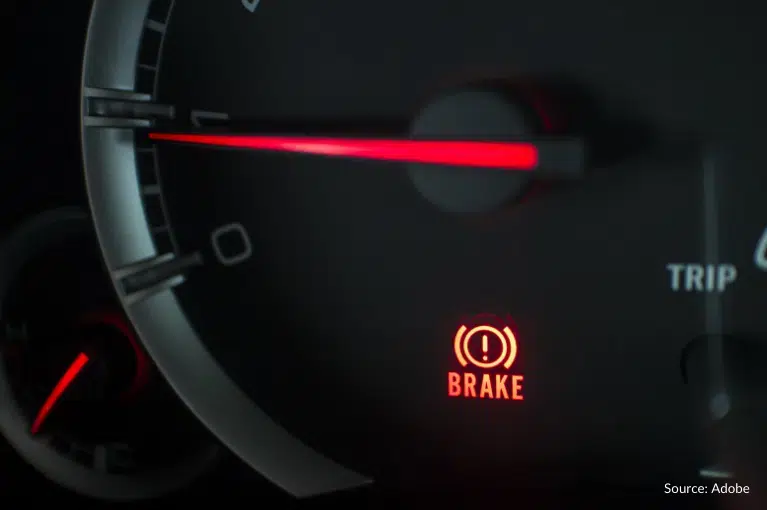 The recall affected more than 807,000 model year 2016–2019 Nissan Sentra cars.
Recall documents show that contamination can cause the circuit to close, making the brake lights malfunction. If the brake light switch does not work properly, the Nissan Sentra cars may not start.
The documents state the following:

"The stop lamp switch may become contaminated with off-gassing from silicon based grease used in surrounding components (HVAC and brake booster clevis pin) in close proximity. Oxidation may occur at the switch contact surface due to electric arcing, resulting in silicon dioxide build-up. This build-up may lead to open circuit issues and an inoperative stop lamp switch."
The proximity of the clevis pin and the brake light switch is unique to Nissan and Infiniti models.
If the brake warning lights are illuminated, the external brake lights may no longer work.
As a result, surrounding drivers may not know when the Nissan Sentra driver intends to brake.
Recall notices will be mailed as early as April 7, but actual repairs may not be available until fall of 2021, leaving Nissan Sentra drivers without important safety repairs for the brake light switch problems.
If your Nissan Sentra has repeated problems with its brake light switch and Nissan dealerships or authorized repair shops could not fix the issue within a reasonable number of repair attempts, your Nissan Sentra may be defective. An experienced California lemon law attorney can help you get cash compensation, a replacement vehicle or a lemon law buyback. Learn more about the California Lemon Law and the effect of recalls on lemon law cases.
If you have further questions about your Nissan Sentra, the brake light switch problem, or the California Lemon Law, fill out the form below or call our lemon law firm at 877-222-2222.