Honda Odyssey minivans were subject to two separate class action lawsuits alleging that their transmissions caused several defects that made driving unsafe.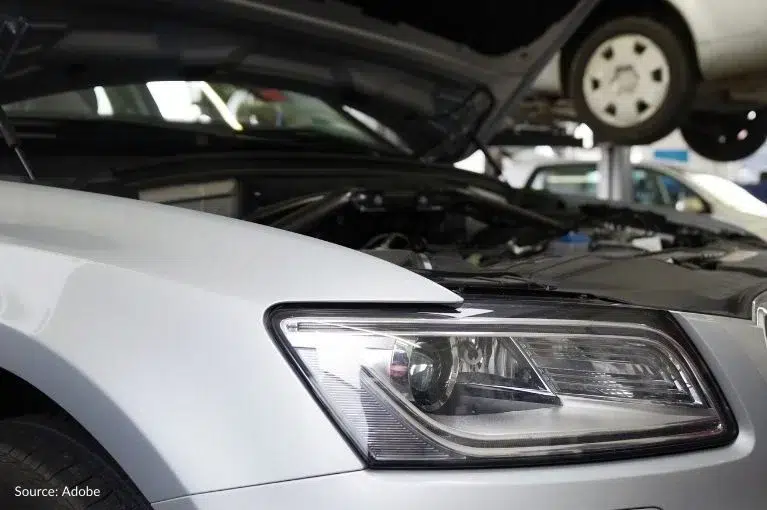 For example, Honda Odyssey drivers reported unexpected shaking, violent jerking, problems accelerating and transmission failure. Some consumers have reported that their torque converter clutch locks up.
A class action lawsuit previously reported on represented owners and lessees of 2011–2016 Honda Odyssey minivans.
The lawsuit cited several complaints submitted to the National Highway Traffic Safety Administration.
We have abbreviated them and featured them here, with some editing for grammar and clarity.
---
"2011 Honda Odyssey EX-L with 300 miles on it, stumbles/hesitates at low speeds (15-20 mph) when light throttle applied with transmission in 'D' on a slight incline. Honda dealer in Boone, NC could not resolve problem. On 7-25-2011, owner drove car from dealer and problem happened three more times.
Immediately returned car to dealer but dealer could not duplicate problem but said they would contact Honda for advice. This problem has happened six times since new and car has just 525 miles on it and gives driver sensation that engine has stalled."
–Complaint Submitted July 25, 2011
---
"I have been experiencing hesitation in acceleration from a stop through third gear at low speeds. I took the vehicle to Honda dealership and they had not heard of the problem and were unable to duplicate the severity of my issue but did notice hesitation. Manager said he would speak to corporate representative.
Yesterday, while taking a left to cross highway, the vehicle had trouble accelerating to cross highway with approaching vehicles traveling 65 miles per hour. My friend and her child were in the van along with one of my children. I have not looked at this as a safety issue until yesterday but am now very concerned because I live off this busy highway and regularly make this turn often with three or more children."
–Complaint Submitted June 3, 2012
---
"I was driving on the highway when I heard a loud clunk. Thought I hit a bump but when I got off the highway and stopped at a light the car starting bucking between 0-30 miles per hour. It continued to do so at every start. Drove it to Honda dealership where they found nothing wrong with vehicle.
I have done research on vehicle only to find numerous other complaints of same issue. This is dangerous! If I was trying to cross an intersection and it started bucking, I might not make it out of intersection on time. Please investigate this issue, as Honda is saying nothing is wrong with their cars."
–Complaint Submitted December 17, 2014
---
"We were driving in stop and go traffic in CA and our 2014 Odyssey engine began to clunk and whole car jerked (like running over something like a speed bump) each time we tried to accelerate through second gear. Felt like hitting something or engine falling out. The car's transmission continued to do this every time we tried to accelerate between 20-30 miles per hour. It continued to jolt/jerk/and clunk for 20 miles as we drove on the freeway.
This is dangerous and made my heart skip beats as it felt like the engine was going to fall out/like being in a crash. Contacted Honda but their service was about to close. We pulled over to do our errand and when we restarted the car it stopped. The shifting on the vehicle is not smooth through gears. Took next day to Honda and they will not fix as no diagnostic codes came up and cannot get the car to duplicate issue now.
Now there is a TSB to update software but dealership will not do unless issue is duplicated again. Safety issues that your brand new vehicle may have engine transmission fail at any point during travel. Jolting is so severe when it happens that it could cause you to have an accident."
–Complaint Submitted April 30, 2015
---
"While accelerating after being stopped at a stop sign, the car made a clunking noise and the car jerked severely as we accelerated into gear. It happened at least 2 more times after being stopped at a couple of stop signs. It was very frightening when it happened and is a safety issue as the driver's attention is taken away when it happens. The scariest part is not knowing when it's going to happen.
When there is a need to accelerate quickly across traffic, we are worried the same thing will happen again or that the car won't make it through the intersection. I don't feel safe driving this vehicle while the issue is outstanding.
This is an unacceptable issue that having read other forums is happening to others with 2014 and 2015 Odyssey's and the dealerships are bot understanding the cause or fix for the issue due to it happening sporadically. This calls for action before it leads to someone being harmed. It's a major issue and pressure needs put on Honda to fix the issue."
–Complaint Submitted September 6, 2015
---
"On August 9, 2015, we were driving home from vacation from Cedar Point, Ohio to Pittsburgh, PA. This is about a 200 mile trip the vehicle ran smoothly the entire trip until I left the turnpike of driving 60-70 miles per hour and then began driving on a road with a 40 mph speed limit.
All of a sudden I was at a red light waiting in traffic. As soon as the light turned green, I pressed the accelerator. We began accelerating to 25 miles per hour but knew something was wrong. My car would not leave first gear. The gauge on the dashboard went from 1-7 gear but nothing happened. I was in the passing lane traveling 15-20 miles per hour in a 40mph zone.
I then proceeded to change lanes when all of a sudden the entire car jumped as if it had a mind of its own and began to accelerate. The car began driving faster but not any faster than 40 mph. Again, all we could hear was rooooooom and the dashboard indicator looked like windshield wipers going from left to right. The car would not leave 2nd gear.
This continued to happen over and over again at each red light. Since this was a Sunday, the service center was closed. It wasn't until Wednesday that the dealership was able to take a look at my vehicle. Since no sensors indicated a problem, they stated there was not a problem and there was nothing they could do.
I am not fabricating this incident one bit and am afraid of this happening again but having a different outcome. If I experienced this problem and the dealership dismissed me because a sensor did not indicate a problem, what does it take for a sensor to trigger?
This is a leased vehicle of 1 month and I am very concerned of it happening again or worse. I am a single mother of 3 and should not have to worry about the safety of my children and myself in a 1 month old vehicle with less than 2,000 miles."
–Complaint Submitted September 7, 2015
---
Knight Law Group is an automotive lemon law firm that exclusively practices in California. If you are a California resident who purchased or leased a defective vehicle from a licensed dealership in California, we may be able to help you get rid of your potential lemon and recover significant cash compensation. Model year restrictions apply: 2015 or newer vehicle models only.
However, we cannot help those who reside outside of California or purchased their vehicle outside of California unless they are active duty members of the Armed Forces, nor will we be able to refer those to a lemon law firm in their states. To learn more about the California Lemon Law and your legal rights, visit our California Lemon Law Guide for more information.