Hyundai and Kia have recalled nearly 1 million vehicles this year – and 7 million vehicles overall – due to multiple defects potentially causing non-crash fires. Consumers and advocacy groups alike want the automakers held accountable.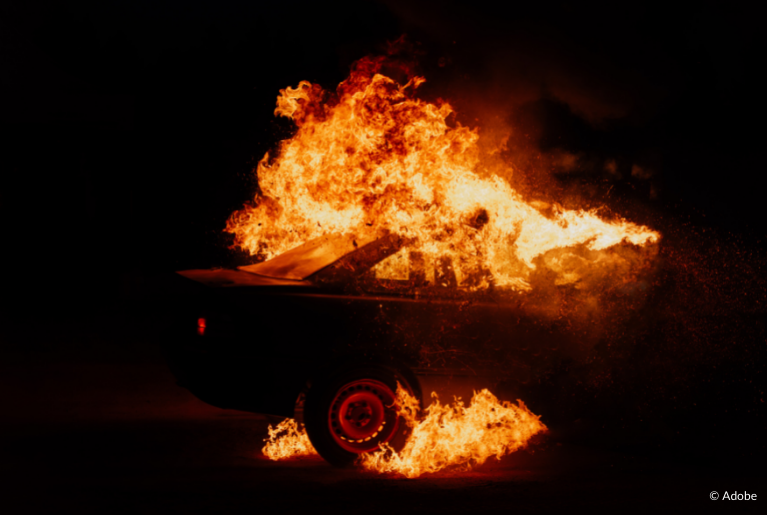 Several consumers shared how their Kia and Hyundai vehicles suddenly burst into flames. Tiffany Martin, owner of a 2013 Kia Soul, told News 12 that her car caught fire while her daughter was in the back seat.
"I got out of the car, smoke pouring out, grabbed my child, and ran into the woods," Martin told News 12.
Some consumers sued Hyundai and Kia, resulting in a settlement worth nearly $760 million. One beneficiary of that settlement reported being trapped in her 2011 Kia Optima as it was consumed by flames. The driver, Tisha VanAllen, survived because a truck driver pulled her out.
"He kept yanking on the door handle until he finally got it to open up," VanAllen told ABC News. "And he just grabbed me and yanked me out."
Some drivers are not so lucky; the settlement does not include all vehicles affected by the risk of vehicle fires, which forces many to pay for expensive repairs out of pocket.
Not all affected drivers are even included in related recalls; some vehicles had been excluded from fire-related recalls due to technicalities.
As it is, these recalls are costly. One recall related to engine fires cost Hyundai and Kia $137 million in fines.
The Center for Auto Safety has tracked the recalls for five years, maintaining a regularly updated database. Jason Levine, head of the Center for Auto Safety, criticized the automakers for the sheer number of recalled vehicles.
"What is particularly frustrating and concerning is that it's not the same defect," Levine told News 12. "In every one of these vehicles, you've seen multiple different vehicles have multiple different sorts of defects."
Many of these recalls advised consumers not to park their vehicles in garages. Some vehicles had caught fire while turned off. Not all vehicles affected by the recall have available fixes yet. If you are unsure whether your vehicle is under recall, read our guide to researching auto recalls.
Source: Bronx News 12