General Motors faces a potential class action lawsuit from owners and lessees of certain GM vehicles equipped with 10-speed transmissions, such as owners of Chevrolet Tahoe, Chevrolet Silverado and GMC Sierra vehicles.
General Motors collaborated with Ford on the development of certain 10-speed transmissions. Ford faces its own 10-speed class action lawsuit, which alleges that 2017–Present Ford F-150 trucks experience whiplash, harsh and erratic shifting, jerking, lunging and hesitation. General Motors introduced these 10-speed transmissions as optional in many of its models, later establishing it as the standard in newer vehicle models.
What GM Vehicles Have A 10-Speed Transmission?
General Motors installed its 10-speed transmissions in Chevy Tahoe, Suburban, Camaro, and Silverado vehicles, as well as GMC Sierra, Yukon Denali, Cadillac Escalade, CT4, CT5 and CT6 vehicles.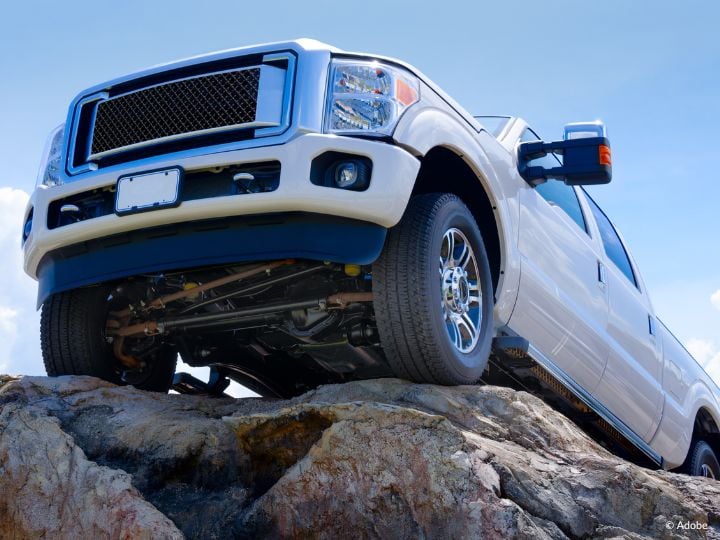 GM's 10-speed transmission is an optional transmission in the following vehicles:
2017–Present Chevrolet Camaro
2018–2020 Chevrolet Tahoe
2019–2022 Chevrolet Silverado
2019–2020 Chevrolet Suburban
2019–Present GMC Sierra
2018–2019 GMC Yukon Denali
2020–2022 Cadillac CT4
GM established the 10-speed transmission as the standard in these vehicles:
2018–2022 Cadillac Escalade
2019–2020 Cadillac CT6
2020–2022 Cadillac CT5
2021–Present Chevrolet Tahoe
2021–Present Chevrolet Suburban
2020–2021 GMC Yukon Denali
What's Wrong With GM's 10-Speed Transmission?
Class action attorneys are investigating GM models such as Chevy Tahoe, Chevy Silverado and GMC Sierra vehicles because of reports of transmission problems such as harsh shifting, shuddering, hesitation, gear shifting problems and loss of power.
---
GM 10-Speed Transmission Complaints
2020 Cadillac Escalade, April 13, 2020
"Car starts but will not go into drive or reverse. Upon restarting the car, it may or may not work. When it does work, the car will not shift into a higher gear."
2021 Chevrolet Tahoe, October 13, 2022
"The contact owns a 2021 Chevrolet Tahoe. The contact stated that while driving at an undisclosed speed, the vehicle stalled without warning. The contact stated that the transmission independently moved into Park (P) and the gear shifter would not move after several attempts. The vehicle was towed to a dealer who informed the contact that they could not repair the vehicle because they did not have the adequate tool to unlock the transmission. Upon receiving the tool days later, the dealer diagnosed that water had leaked into the fuel tank, which led to the failure. The manufacturer was notified of the failure and advised the contact that they would follow up. The contact was still awaiting a call back from the manufacturer. The vehicle was not repaired. The failure mileage was approximately 27,000."
2021 Chevrolet Tahoe, February 18, 2022
"You cannot put the vehicle into Neutral unless the engine is running. This is a huge safety issue as my Tahoe broke down in the middle of a very busy intersection at nighttime, and it took 3 hours for a tow truck to show up. If I had been able to get the vehicle into Neutral, I could have pushed it out of the intersection into a safe location."
2021 Chevrolet Suburban, September 1, 2021
"The lifter rods failed on my vehicle that has approximately 8,000 miles on it. The dealer said that this is a known issue and that there is a service bulletin out for it."
---
My GM Has A Faulty 10-Speed Transmission. What Do I Do?
If multiple repair attempts have been made on your General Motors vehicle, and your 10-speed transmission problems are still not fixed, your GM vehicle may be considered "defective" under the California Lemon Law. Under the lemon law, an owner of a defective vehicle or "lemon" may be eligible to get the vehicle replaced or repurchased by the auto manufacturer.
However, if said owner is also included in a class action lawsuit for that specific model and/or defect, the lemon owner may need to opt out of the class action lawsuit before the specified deadline in order to retain the right to sue under the California Lemon Law.
Knight Law Group offers free consultations to California residents who suspect their vehicles to be defective. Does your GM vehicle have transmission problems that can't seem to get fixed? Call us at 877-222-2222 or complete our consultation form below.
Source: ClassAction.org, NHTSA.gov
---
Knight Law Group is an automotive lemon law firm that exclusively practices in California. If you are a California resident who purchased or leased a defective vehicle from a licensed dealership in California, we may be able to help you get rid of your potential lemon and recover significant cash compensation. Model year restrictions apply: 2016–Present vehicle models only.
However, we cannot help those who reside outside of California or purchased their vehicle outside of California unless they are active duty members of the Armed Forces, nor will we be able to refer those to a lemon law firm in their states. To learn more about the California Lemon Law and your legal rights, visit our California Lemon Law Guide for more information.